FAMOUS CARICATURE ARTISTS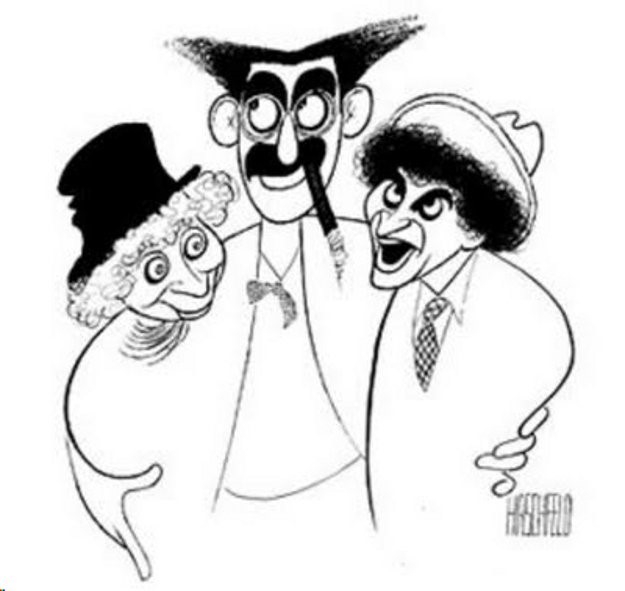 Albert "Al" Hirschfeld
(born June 21, 1903, died January 20, 2003) is probably the most famous American caricature artist. He is best known for his black and white portraits of celebrities and Broadway stars. Hirschfeld was born right here in
St. Louis, Missouri
! Later he moved with his family to New York City, where he received his art training at the Art Students League of New York.
Hirschfeld had a unique style, and he is considered to be one of the most important artists in drawing and caricature. He influenced many other artists, illustrators, and cartoonists. He used mainly black ink and a genuine crow's quill to do his art. He is best known for his caricatures of famous people around New York.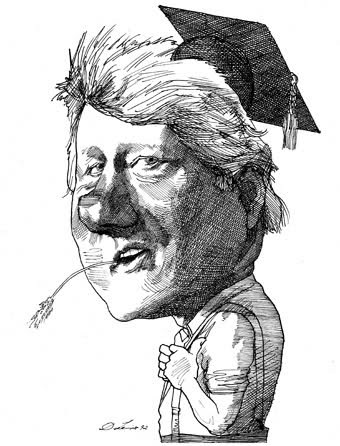 David Levine
(born December 20, 1926, died December 29, 2009)[1] was an
American artist and illustrator
best known for his caricatures in The New York Review of Books. He was called "the greatest caricaturist of the last half of the 20th Century," by the cartoonist Jules Feiffer.
Levine developed his skills in the early 1960s by working at
Esquire
. He drew political cartoons and many pen-and-ink caricatures of famous people for the publication. He went on to sell drawings to
The New York Times
, Tim, Newsweek and even Playboy. He was known for taking one key feature about his subject and really making it stand out.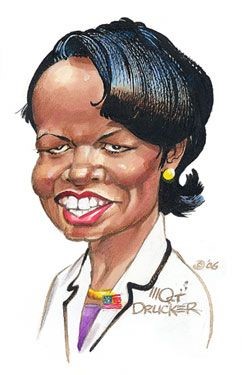 You can't really discuss caricatures without bringing up Mad Magazine.
Mort Drucker
(born March 22, 2929) is an American caricature and comic book artist, best known for five decades of work at
Mad Magazine
. He is widely considered one of the best caricature artists of all time. He is so well known, that in 1985 on the Tonight Show, Johnny Carson asked Michael J. Fox, "When did you really know you'd made it in show business?" Fox replied, "When Mort Drucker drew my head."
In 2012, Drucker had this to say about his own work: "I've always considered a caricature to be the complete person, not just a likeness. Hands in particular have always been a prime focus for me as they can be as expressive of character as the exaggerations and distortions a caricaturist searches for. I try to capture the essence of the person, not just facial features... I've discovered through years of working at capturing a humorous likeness that it's not about the features themselves as much as the space between the features. We all have two eyes, a nose, a mouth, hair and jaw lines, but yet we all look different. What makes that so is the space between them."
St. Louis Caricaturists' Events are exciting and entertaining. Bring even more fun to your event with our other entertainment options like juggling, comedy hypnosis, face painting, stilt walkers, sideshow, and magic. We are sure you will agree, Circus Kaput does great events in Missouri and Illinois.

© 2022 CIRCUS KAPUT Circus Kaput is based in St. Louis, Missouri
This web site is maintained by Circus Kaput to provide information about Circus Kaput(CK) Booking Services and to provide links to sites of independent CK subsidiaries that provide a variety of entertainment services in the USA.

314-803-2503 Ginger@circuskaput.com www.CircusKaput.Com