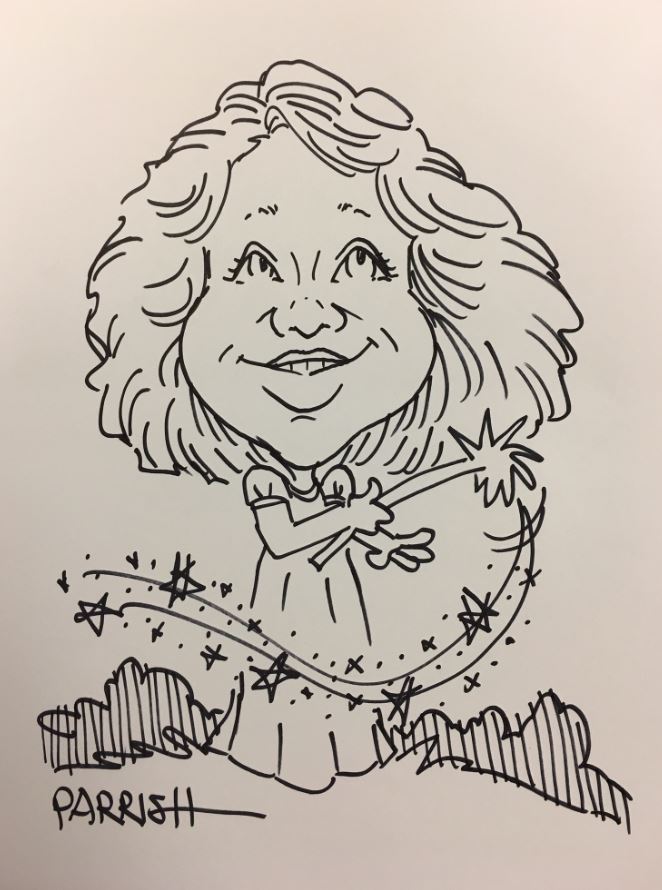 For the more eclectic tastes, we can provide artistic
pen & ink portraits
of your guests. These are fast impressions of your guests done individually. Our artists can produce about 12 of these per hour. They are amazing renditions and so much fun to show around after you've had yours done. These are great for parties that have an artistic flair or want something a little different. They are flattering pieces of artwork for the grown-ups who will want to show them for years to come!
In recent years,
silhouettes
have caught on as event entertainment, after enjoying a lot of success across the pond in Europe. Artists hand cut a black paper
silhouette
of each guest's profile, with amazing accuracy and likeness. These are mounted to paper and can even be framed before being taken home by your guests. Again the paper can include your logo or event name, for an additional fee, if we have plenty of notice. Silhouette artists can produce about 12 per hour.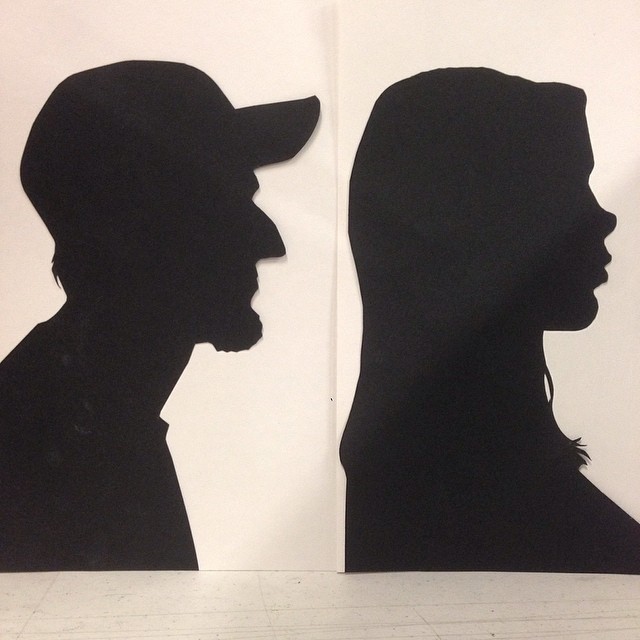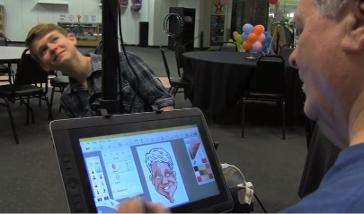 For the tech-savvy crowd, digital caricatures are the way to go. Drawn in color on a digital tablet, your guests can watch the drawing taking place on a mounted video monitor! Our digital caricature artist will turn the patrons of your event into their very own hilarious cartoon likeness! Nothing beats the artistic integrity of hand-drawn likenesses. You can choose color prints, an online gallery, or both!
Whether someone is having their picture drawn for the very first time or they're an old hand at being the model – our
caricature artists
will charm and amaze your guests! In just a few moments, our artists will sketch hilarious images of the participants of your celebration. Children are thrilled, adults are entertained, and everyone leaves with a caricature as a party favor. We specialize in both
corporate
and private events. Think of
Circus Kaput
for caricatures at
birthdays
,
company celebrations
,
wedding receptions
,
community events
, banquets, trade shows, holiday parties, late night graduation parties, picnics, college events… you get the picture!
St. Louis Caricaturists' Events are exciting and entertaining. Bring even more fun to your event with our other entertainment options like juggling, comedy hypnosis, face painting, stilt walkers, sideshow, and magic. We are sure you will agree, Circus Kaput does great events in Missouri and Illinois.

© 2022 CIRCUS KAPUT Circus Kaput is based in St. Louis, Missouri
This web site is maintained by Circus Kaput to provide information about Circus Kaput(CK) Booking Services and to provide links to sites of independent CK subsidiaries that provide a variety of entertainment services in the USA.

314-803-2503 Ginger@circuskaput.com www.CircusKaput.Com